Wichita Sod Service
We provide professional sod installation services in the Wichita, KS area. This service is available to homeowners and businesses, for new construction and existing properties.
Our comprehensive service includes dirt work and grading, soil preparation, sod delivery, and installation. Our sod is a premium, locally grown blend, available in several varieties. Note: varieties may vary by season and local availability.
Fescue Sod Installation
Fescue blends are one of the most popular type of sod installations in the Wichita area. Many homeowners associations require this type of grass because of its beauty and resilience. Fescue is great for high-traffic areas, and has good drought tolerance.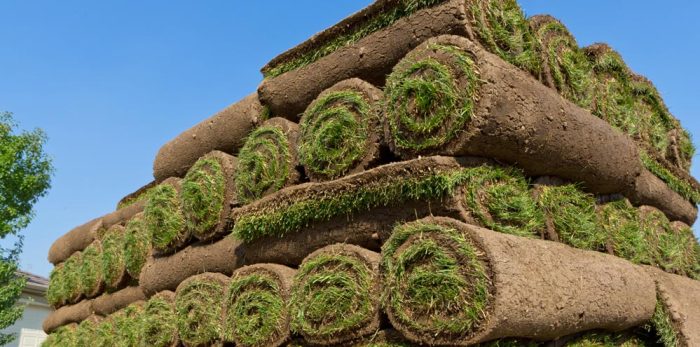 Benefits of Sod Vs Seeding
Instant Beauty
Can Be Installed Any Time
Zero Weeds at Installation
Lower Weed Risk During Growth
Better Erosion Control
Uniform Grass Coverage
Faster Root Establishment
Almost Instant Access
Other Types of Grass
Different types of sod have different benefits, and uniques looks. In the Wichita, KS area, there are a few types of grass that are best suited for our climate. You may also want to consider sun exposure, drainage, foot traffic, and watering budget when selecting sod.
In addition to Fescue sod, we can also install Bermuda, Zoysia, Buffalograss, and more. Give us a call for a free estimate, and we can help you determine the best grass for your property.