Prevent and Kill Weeds
Professional lawn care treatments can eliminate unsightly and invasive weeds. This will make your lawn appear thicker and healthier. We offer seasonal and year-round weed control programs for homeowners and businesses in the Wichita area.
Whether you need spot treatments for small problem areas, or whole lawn applications, we have a program available to help you prevent and reduce weeds. Typically programs include multiple seasonal applications, and regular fertilization. These applications may be combined with other lawn services to create an efficient, cost-effective lawn care program developed specifically for your lawn. Get a free estimate:
Prevention is the key to a healthy lawn. If weeds are allowed to take root, they can begin to damage your lawn. They can also spread quickly. If your goal is a healthy, lush, green lawn, start a prevention plan as soon as possible.
We use only high quality professional grade granular and liquid herbicides and fertilizers. Our expert team is trained to identify and treat stubborn weeds safely and effectively.
Common Kansas Weeds
Kansas has dozens of weeds that can grow in various seasons. We offer custom applications developed for your specific lawn. We can help with:
Crabgrass
Foxtail
Henbit
Rag Weed
Broadleaf Plantain
Dandelions
Chickweed
Bull Thistle
Curly Dock
And More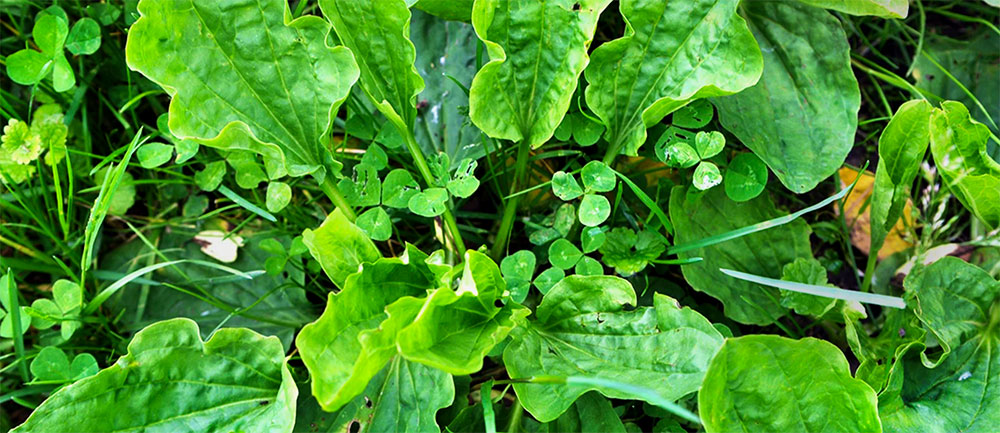 Spring Pre-Emergent Application
Lawn treatments depend on the type of grass you have, but most lawns benefit from 1-2 applications on a pre-emergent herbicide around mid-April. The pre-emergent is designed to stop weeds early in their growing cycle, before they penetrate the soil.
This treatment helps your grass stay healthy because the weed is never given an opportunity to damage the turf, or deprive the grass of water and nutrients.
Spring Pre-Emergent is one of the most important applications, especially if you have a new or currently healthy lawn.
Summer Weed Control
If didn't apply a pre-emergent in the spring, or if you find weeds forming during the summer, spot treatments of a post-emergent herbicide will get things under control. This combined with hand removal is important so that the weeds cannot deposit seeds which may emerge later.
Fall Pre-Emergent
Broadleaf weeds are often a problem again in the fall. We typically apply another pre-emergent herbecide in the fall to help prevent problems in the spring. Brome, chickweed, and henbit are also easier to control in the fall compared to spring.
Free Lawn Treatment Estimates
If you'd like to know more about our weed prevent and treatment programs, contact us for a free estimate. We offer custom programs for any size lawn.