Preventing Summer Weeds in Kansas
Lawn maintenance in Kansas presents a number of obstacles. With the weather being as uncertain as it is, the most common problem to keeping a healthy lawn here in Kansas is weeds.
Lawns may see many destructive elements, including: dandelions, clover, crabgrass, chickweed, henbit and many more.
Controlling weeds is possible, but first you need to know why type of weeds you're dealing with. For each type of weed there is a different way to prevent it. Here is a summary of the most common types of weeds in Kansas and how to prevent them.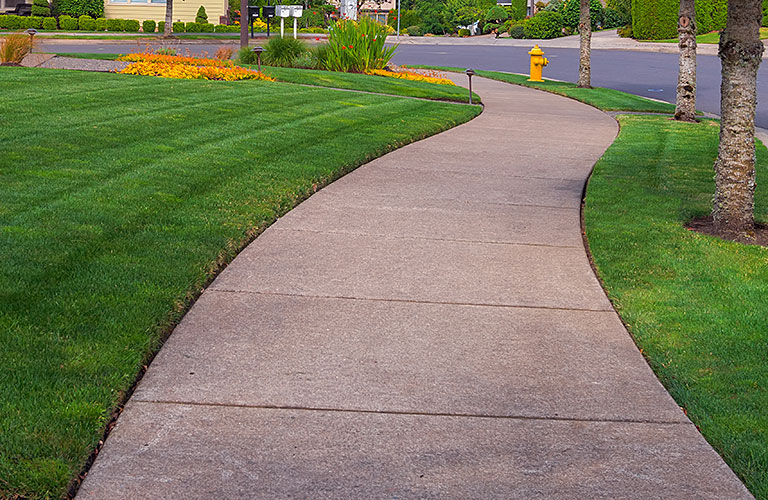 Prevention for Common Kansas Weeds
Perennial Grassy Weeds – these weeds will reemerge each year if not treated, but preventing them can be a difficult task. They must be sprayed with a post-emergent, non-selective herbicide, which will also kill the grass around it as well. You must wait until the weed is actively growing for the herbicide to take effect.
Perennial Broadleaf Weeds – these weeds are tough and resilient because their root system is rich with nutrients and they will often return after treatment. It's best to treat them in the autumn or spring, but treatment will only work when they are in an active growth stage.
Annual Grassy Weeds – these one-season weeds must be prevented with a pre-emergent herbicide before they emerge. This herbicide works by preventing the seeds from germinating. Treating them after the weeds emerge won't be effective.
Annual Broadleaf Weeds – there are two types; cool season and warm season. The warm season type typically appears in the summer when the lawn is stressed from the heat and should be treated in the first part of spring to ensure they don't grow. The cool season type will emerge in the autumn as a small plant that will later flower in the warmer spring months. It's best to treat them in the autumn months and check on them as the warmer months set in.
Sedges – these are a class of weed unto themselves and must be treated with the correct herbicide in order to prevent them from emerging. Treating them with the same herbicides used for broadleaf and grassy weeds won't work, so make sure you are using the correct herbicide for these weeds.
If you have questions or need help managing the weeds on your lawn, contact Reddi Lawn Care at 316-858-0736 to schedule a consultation with one of our lawn experts.
Resources found on our website are provided as general guidelines, and Reddi Industries does not assume any liability resulting from the provided information.